Running nose, sneezing, blocked nose, sound familiar? Hay fever, rhinitis, common cold, had in the past or ongoing? Here is one point that we can use for self-helping.
Ying Xiang (see illustration) – in the naso-labial groove (the laugh line), at the level of the midpoint of the lateral part of the nasal wing
Concerned not to get it accurately? Don't worry, you are using fingers here instead of needles. Use fingers on the points (both sides), press towards the opposite side (you can feel the bones underneath your fingertips while pressing), massage the points. You will have a sore feeling when you massage this point.
What symptoms can this point be used for?
Most nasal symptoms, blocked/congested nose, running nose, sneezing, rhinitis, etc. Great for this season, nasal symptoms caused by hay fever!
How often?
 As often as possible. A couple of minutes here and there throughout the day.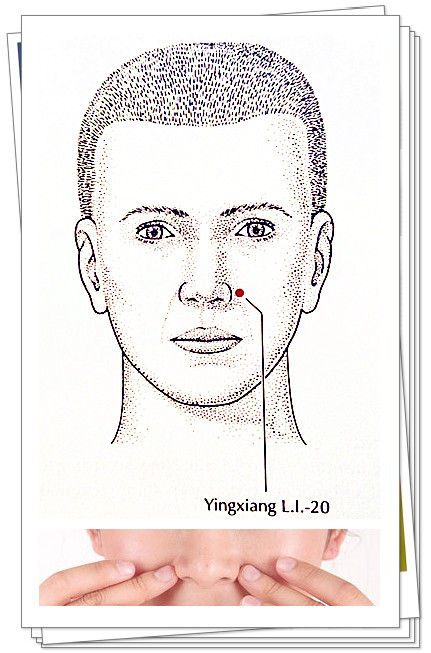 Nasal Congestion – Self Management